About the CPD course
Our CPD Certified course equips you with the latest techniques in skin rejuvenation. Learn how to use Lemon Bottle for safe and effective skin revitalization; gaining in-demand skills in the aesthetics industry. Our expert trainers guide you through theory and hands-on practice; ensuring you're well-prepared to offer this popular treatment. With CPD certification you'll enhance your professional profile and gain client trust. Join us to master the art of Lemon Bottle skin boosting and take your career to new heights. Elevate your expertise with London Learning Academy today!
CPD Provider
London Learning Academy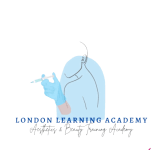 London Learning Academy
London Learning Academy is a leading institution in the field of aesthetics, beauty, & Laser. With a strong reputation for excellence, the academy has been providing high-quality training since 2016. The academy offers training to both medical and non-medical students who wish to enter the world of aesthetics. At London Learning Academy we promise to offer small training classes, a personal friendly touch and after diploma completion support. We hand pick and train our tutors to ensure that each and every time you return to attend a training programme you experience the highest standard of friendly, informative, and personal training by a tutor who is passionate and genuinely invested in your success.
Get industry-related content straight to your inbox
Thank you for subscribing