CPD Courses
MiFIR Transaction Reporting Foundation Course
Training Course • LSEG (London Stock Exchange Group)
About the CPD course
The new MiFIR Transaction Reporting Foundation course will provide operations and compliance staff with an introduction to the new MiFIR Transaction reporting regulation and a thorough grounding in the basic reporting obligations. This half day entry-level course provides a foundation for compliance and operations professionals who are involved with MiFIR transaction reporting. It is a fully interactive course including an examination where a pass mark will confirm sufficient proficiency.
CPD Provider
LSEG (London Stock Exchange Group)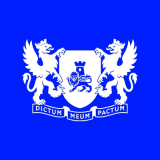 LSEG (London Stock Exchange Group)
LSEG (London Stock Exchange Group) is more than a diversified global financial markets infrastructure and data business. We are dedicated, open-access partners with a commitment to excellence in delivering the services our customers expect from us. With extensive experience, deep knowledge and worldwide presence across financial markets, we enable businesses and economies around the world to fund innovation, manage risk and create jobs. It's how we've contributed to supporting the financial stability and growth of communities and economies globally for more than 300 years.
Get industry-related content straight to your inbox
Thank you for subscribing