About the CPD course
This 1 day course covers how to automate some common excel tasks, apply advanced analysis techniques to more complex data sets, troubleshoot errors, collaborate on worksheets, and share excel data with other applications.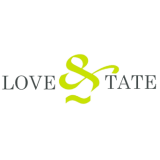 Love & Tate
Love & Tate Recruitment has been helping people and organisations to put their aspirations into action since 1982. With over 30 years of experience whether you are looking for a job or intending to recruit our aim is completely focused on your recruitment needs.
Get industry-related content straight to your inbox
Thank you for subscribing