About the CPD course
This 1 day course explores the PowerPoint environment and teaches how to create a presentation. Covers formatting text to enhance clarity and the visual appeal. Teaches how to add graphical objects to a presentation and modify them. Insert tables and charts to a presentation to present data in a structured form.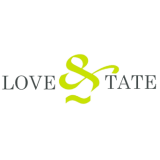 Love & Tate
Love & Tate Recruitment has been helping people and organisations to put their aspirations into action since 1982. With over 30 years of experience whether you are looking for a job or intending to recruit our aim is completely focused on your recruitment needs.
Get industry-related content straight to your inbox