About the CPD course
MindView 6 AT has been designed to help visual thinkers create impressive written assignments and presentations; and help support improved management of time and tasks. This hands on training has been specifically designed to provide needs assessors; trainers and disability workers with an understanding of the full functionality of MindView; focusing on the application of the software in education and workplace contexts. MindView 6 AT assistive technology software has been accredited by the Digital Accessibility Centre for compliance as an accessible tool for people with a disability. The added Assistive Technology functionality; including Text to Speech; Dragon Integration; Predictive Text and Audio notes.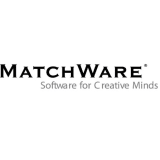 MatchWare
MatchWare is the global leader in professional mind mapping and enterprise meeting management solutions. The award winning "MindView" mind mapping software and "MeetingBooster" professional meeting management software allow our customers to collaborate, innovate and increase productivity from any device in order achieve greater success throughout an organization.
Get industry-related content straight to your inbox
Thank you for subscribing