CPD Courses
Safely Testing & Commissioning Solar PV Systems
Training Course • MBC Renewables Consultants
About the CPD course
This renewable energy training course covers the testing and commissioning of DC solar photovoltaic systems in line with international standards. On day one the course establishes a strong foundation in health & safety; solar PV technology and pre testing preparation. Day two focuses heavily on the IEC 62446 Standard and how it can be applied in real world situations. The course culminates in a practical session where the presenter tests a solar panel live using a solar test kit. Here we apply all of the techniques we have learned throughout the course.
CPD Provider
MBC Renewables Consultants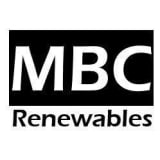 MBC Renewables Consultants
For over a decade our founder Michael Middlemast has been training and supporting professionals across a wide range of solar energy market sectors. This has given him a unique understanding of the solar PV customer journey. He has seen success in the solar PV wholesale, mounting system, DC/AC inverter and test & measurement sectors. With this wealth of experience in photovoltaic sales, engineering, development. technical support, training and more, you can rest assured MBC Renewables will deliver results for you.
Get industry-related content straight to your inbox