About the CPD course
This course explores safety for lone workers. It looks at who a lone worker is: what they might experience as a lone worker: and the responsibilities of their manager. It also describes the lone workers' responsibilities for their own safety. With interesting scenarios you will learn about working in another person's home: working in your own home: travelling: working alone in an employer's building: and dealing with aggression.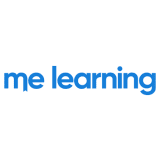 Me Learning
Me Learning has been providing cutting-edge digital, virtual and blended learning to the Health and Care sector for more than 14 years. Our courses are accessible digitally from anywhere on any device and mirror the virtual way individuals choose to interact with the world today.
Get industry-related content straight to your inbox
Thank you for subscribing