About the CPD course
Stress accounts for 43% of all working days lost in the UK due to ill health. At some point in their working lives; everyone is vulnerable to workplace stress; but this negative state and its causes can be managed and controlled. This insightful course is split into three modules; focusing on what work related stress is; what employers can do to control the main workplace stressors; and what employees can do to help themselves. After completing this course you will understand why people feel stressed and what changes can be made to prevent and manage it.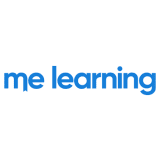 Me Learning
Me Learning has been providing cutting-edge digital, virtual and blended learning to the Health and Care sector for more than 14 years. Our courses are accessible digitally from anywhere on any device and mirror the virtual way individuals choose to interact with the world today.
Get industry-related content straight to your inbox
Thank you for subscribing