About the CPD course
Person centred care and support at all stages of planning and provision was previously part of best practice. The care act 2014 now makes taking a person centred approach to care planning a legal requirement on local authorities. Person centred care and support planning puts people in the heart of their care and offers them the opportunity to take control and ownership of the process and outcomes of their plan.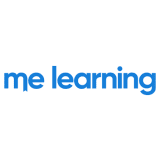 Me Learning
Me Learning has been providing cutting-edge digital, virtual and blended learning to the Health and Care sector for more than 14 years. Our courses are accessible digitally from anywhere on any device and mirror the virtual way individuals choose to interact with the world today.
Get industry-related content straight to your inbox
Thank you for subscribing