About the CPD course
This module focuses on the intricate relationship among the cardiovascular: renal: and metabolic (CRM) systems: and their significance in individuals diagnosed with Type 2 Diabetes (T2D). The course highlights Diabetic Nephropathy and its complex underlying physiology influenced by various factors: necessitating a comprehensive approach to intervention for the prevention and treatment of patients. Furthermore: the module elucidates the best practices for managing individuals with type 2 diabetes who are at risk of cardiorenal complications: while also providing an up-to-date overview of the current EASD/ADA and KDIGO Guidelines.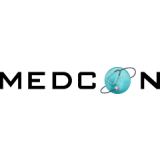 MEDCON
MEDCON has strong network with regional and international experts and will connect you with world class speakers, in your therapeutic area. We offer a wide range of industry leading strategic and tactical implementation services to ensure seamless execution of your event. Our services are ranging from account and event management, editorial and scientific services to creative graphic design, presentation production as well as digital communication.
Get industry-related content straight to your inbox
Thank you for subscribing