About the CPD course
The module offers an overview of the East Africa Diabetes Study Group (EADSG) insulin therapy guidelines in type 1 diabetes (T1D) and the latest advancements in its management. With a particular focus on safety and efficacy: the individualization of glycemic targets based on education and socio-economic status have been explored in depth. Moreover: the significance of assessing available resources for managing hypoglycaemia with specific insulin types: while also emphasizing the position of advancements in T1D therapy has been effectively highlighted.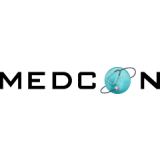 MEDCON
MEDCON has strong network with regional and international experts and will connect you with world class speakers, in your therapeutic area. We offer a wide range of industry leading strategic and tactical implementation services to ensure seamless execution of your event. Our services are ranging from account and event management, editorial and scientific services to creative graphic design, presentation production as well as digital communication.
Get industry-related content straight to your inbox
Thank you for subscribing