About the CPD course
The Medset Train the Trainer covers the fundamentals of effective teaching for those involved in clinical education either formally or informally. Delivered by Professor of Medical Education and former Dean - Judy McKimm and General Surgeon and Clinical Educator - Francis Ugwu; this application-focused course will improve your ability to teach effectively and allow you to evidence your teaching competencies. The course is invaluable for career progression at all levels particularly foundation doctors; SHO level and UK and international doctors wanting to boost their CVs with an accredited educational organisation. Learning is 100% online and can be completed at your own pace.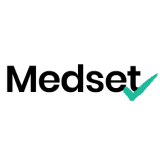 Medset
We're an award-winning team of doctors who are dedicated to delivering the best in medical education. Since 2013, we've taught thousands of happy students and doctors from around the world. Our courses are designed by experts who are passionate about delivering the very best educational content, and delivered in our engaging and interactive style to support you at every stage of your career – from applying to medical school through to specialist training and everything in between.
Get industry-related content straight to your inbox