About the CPD course
This course provides logistics & Supply Chain management staff with the underpinning knowledge that equips them to make informed decisions about the size; structure and acquisition alternatives in the provision of logistics & supply resources in support of the business. The course is also important for staff moving into the management of logistics & transportation from other parts of the business.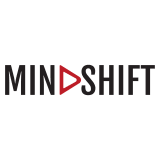 MindShift
MindShift has been operating since 2010 and expanding as a network of companies all over the Middle East region and North Africa, in addition to a liaison office in Canada. MindShift has developed its activities in diversified fields as Management Consultancy, Project Management, Marketing Strategies, Branding and Events, and Training.
Get industry-related content straight to your inbox