About the CPD course
Find out how to rank higher on Google. Reduce PPC spend. Increase your company's visibility. This course is especially tailored to the needs of small-medium sized businesses looking for the smartest ways to improve their digital marketing skills and increase their revenue quickly. Delivered by SEO digital managers who work with SME's daily; this course will teach you how to: Rank higher on Google; Increase sales; Improve website traffic. In addition to the practical training; you will leave with a report containing your business' keywords and competitor information; giving you the tools to start utilising your skills immediately.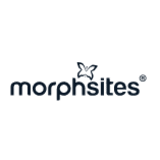 morphsites
Our web development team is one of the most highly skilled in the UK. We specialise in helping businesses of all sizes build websites with very complex or bespoke requirements. With over 22 years of experience within the website design industry, we have the creative expertise for any type of design, branding or video-based project.
Get industry-related content straight to your inbox
Thank you for subscribing