About the CPD course
This interdisciplinary training programme brings together people working across the arts and the health sectors to gain understanding and insights about how dance can innovate cancer care services; support the wide ranging physical; mental and social health challenges associated with cancer diagnosis and treatment; and create vital communities of care that lead to individual and collective wellbeing. The training is both practical and discursive; promoting collaboration and knowledge exchange between attendees.
CPD Provider
Move Dance Feel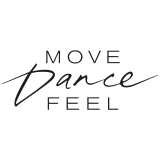 Move Dance Feel
Move Dance Feel is an award winning initiative dedicated to promoting the health benefits of dance for women living with and beyond cancer, including those caring for someone with cancer. Established in 2016, their mission is to make dance a mainstream activity offered in cancer care services worldwide. Their work aims to facilitate shifts in understanding of the potential of dance in health care, bringing creativity into a holistic approach to cancer care, and highlighting the interrelationship between physical expression and individual and collective wellbeing.
Get industry-related content straight to your inbox
Thank you for subscribing