About the CPD course
The aim of this training is to introduce concepts of successful leadership and management; including ways of working in a modern; professional environment. It will help participants understand and develop the best ways to motivate and further themselves particularly in the current situation; while improving their confidence in the workplace. The training can also enable participants to form a set of affirmative values and develop self-understanding to integrate these values into their decision making.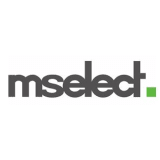 MSELECT
MSELECT is the most trusted regional provider of recruitment and staffing solutions. Widely recognised as industry experts, our end-to-end services reflect the highest possible standards of service, and provide a market-leading community of tested and qualified talent. Our clients enjoy the benefits of our local market insight, strategic guidance, and legal and regulatory security, working with dedicated teams based in our international offices. Whatever your organisational needs for staff, training or logistical workforce support, MSELECT is with you every step of the way.
More CPD courses by MSELECT
MSELECT
MSELECT Academy is offering a diploma in Human Resources consisting of 8 modules. Participants can t...
MSELECT
The MSELECT Mini MBA gives you the opportunity to get the fundamentals of an MBA programme in just 7...
MSELECT
This is an introductory course conforming to the requirements of HACCP Food Safety Level 1. It is de...
Get industry-related content straight to your inbox
Thank you for subscribing