About the CPD course
This "Consultative Selling Skills" workshop provides the skills and techniques for: understanding the needs and wants of your buyers; and developing a strategy to offer your products and services to them in the right way.
CPD Provider
MTD Training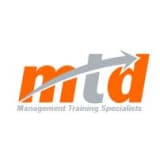 MTD Training
We're MTD, the management training specialists and we've been working with a wide variety of clients (both large and small) in the UK and internationally since 2001. Since 2001 we have delivered training in over 23 different countries to over 3,500 different organisations and have helped over 100,000 managers. We provide a wide range of management training courses and programmes that will enable your managers to maximise their potential by gaining or refining their management skills.
Get industry-related content straight to your inbox