About the CPD course
The introductory training course is designed to help workers from all disciplines learn more about an essential, and potentially life-saving, workplace subject. The course aims to educate people who work with children or families on what child protection is, how child abuse can be recognised and how to go about reporting cases of abuse.
CPD Provider
New Directions Training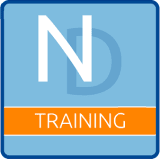 New Directions Training
New Directions is a high quality award winning training provider, delivering courses to individuals and businesses throughout the UK. The team offers a portfolio of certificated and non-certificated courses to aid individuals and businesses with their continuous professional development. New Directions operates on a consultative basis. We are happy to meet with you and / or your teams and offer a bespoke Training Needs Analysis (TNA). We can work with you to identify needs and help to fill skills gaps. We take our lead from the people we work with, and deliver training with your objectives in mind.
Get industry-related content straight to your inbox
Thank you for subscribing