CPD Courses
conect4children (c4c) Advanced Course on paediatric clinical trials and paediatric drug development
Training Course • Newcastle University (on behalf of Conect4Children)
About the CPD course
Through this course we seek to educate c4c network clinical leaders; researchers; physicians; paediatricians; pharmacists; biologists; research nurses and any other health-professionals involved in paediatric Clinical Trials (CTs) about the scientific; methodological and practical issues involved in the design; conduct; analysis; management and reporting of clinical trials conducted in the paediatric population in order to actively participate in CTs teams and conduct robust clinical trials in the paediatric age delivering high quality data.
CPD Provider
Newcastle University (on behalf of Conect4Children)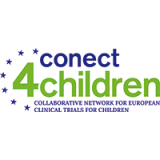 Newcastle University (on behalf of Conect4Children)
c4c (conect4children) is a large collaborative European network that aims to facilitate the development of new drugs and other therapies for the entire paediatric population. It is a pioneering opportunity to build capacity for the implementation of multinational paediatric clinical trials whilst ensuring the needs of babies, children, young people and their families are met. c4c is committed to meeting the needs of paediatric patients thanks to a novel collaboration between the academic and the private sectors, which includes 35 academic and 10 industry partners from 20 European countries, and more than 50 third parties and around 500 affiliated partners.
Get industry-related content straight to your inbox