About the CPD course
To provide an overview of what FASD is. To show that it is a spectrum - every person with FASD has a unique profile of needs and strengths. To show that it is underdiagnosed and frequently misdiagnosed. To highlight some common difficulties in brain function.
CPD Provider
Nudge Education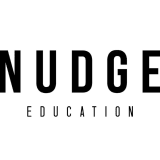 Nudge Education
We deliver bespoke education interventions to anyone missing education for any reason at all - school refusers, those with SEND or SEMH needs, Looked After Children, young people with low self-esteem or aspirations - we support anyone who is struggling. Based in Newcastle Upon Tyne but extending our reach nationally, we are passionate about supporting local authorities, CCG's, schools, social work teams, parents and carers, in working with the most challenging students to prevent and de-escalate crisis.
Get industry-related content straight to your inbox
Thank you for subscribing