About the CPD course
Our workshop teaches the basic fundamentals of coaching Boxing Fitness. Learn how to demonstrate correct techniques; pad work; partner drills; boxing based fitness drills and games.
CPD Provider
Olympia Boxing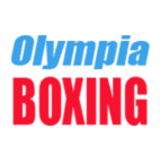 Olympia Boxing
We, as England Boxing coaches, realise there is a demand for Olympic Style Boxing from various organisations – such as schools, communities and youth groups – where there isn't yet a link to an England Boxing affiliated boxing club. Olympia Boxing CIC bridges this gap by engaging all of the communities in physical activity and creating a pathway for people to get into the sport.
Get industry-related content straight to your inbox