About the CPD course
A digital and web quality assurance foundations training teaching a framework and skills to accelerate I.T. compliance and improve the quality of the user experience: inclusion; ecodesign; privacy; security; SEO; e-business; usability etc. For all project stakeholders: strategy to operations; marketers to project managers; editorial to technical staff. Trainees are empowered with multi-disciplinary knowledge foundations to contribute to; and steer; web and digital projects away from major compliance risks such as privacy; accessibility; ecodesign and security and towards better outcomes for the user which build trust and confidence in your brand and results in better team collaboration on major strategic goals.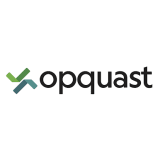 Opquast
A company born in 2000, headquartered near Bordeaux, France, focused on training to help improve the quality of websites for everyone. Animating and supporting an ecosystem of people and entities motivated to improve the Web: the company works with several hundred partners schools, agencies, ESN, training centers.
Get industry-related content straight to your inbox
Thank you for subscribing