About the CPD course
Stainless steel is an increasingly popular exterior and interior cladding material for buildings designed for sustainable long-term use. In addition to established benefits like durability: non-combustibility: formability: corrosion resistance and aesthetics: Outokumpu stainless steel provides features that make it perfectly suited for today's demands towards a circular economy. While 100% recyclable: it also consists of over 90% recycled material. This first module of an in total three-module-course outlines how stainless steel is produced and characterizes its fundamental properties. It furthermore explains which architectural surface finishes are available and why a properly selected stainless steel will not corrode.
CPD Provider
Outokumpu Nirosta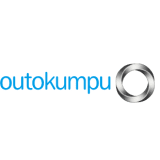 Outokumpu Nirosta
Outokumpu is a global leader in stainless steel. We are the inventor of stainless steel and have a century's expertise in making advanced materials. Our product offering covers 9 product ranges that include austenitic, ferritic, duplex and martensitic stainless steel grades. Outokumpu's production sites located in Finland, Germany, Mexico, Sweden, the UK and US produce a wide range of stainless steel products, covering hot and cold rolled coil products, quarto plate and long products in various grades and sizes.
Get industry-related content straight to your inbox
Thank you for subscribing