About the CPD course
Training course covers cost of capital theory and application, regulatory building blocks, risks and incentives, valuation of the regulatory asset base (RAB) and financeability.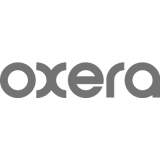 Oxera
We advise companies, policymakers, regulators and lawyers on any economic issue connected with competition finance or regulation.
More CPD courses by Oxera
Oxera
Training course covers the rationale for regulation forms of regulation, cost of capital, efficiency...
Oxera
Training covers Cartel damages, market definition, predatory pricing, vertical restraints and agreem...
Get industry-related content straight to your inbox
Thank you for subscribing