About the CPD course
The day will feature everything you need to know to get started with our platform. Together: we will navigate the core principles of building content with PageTiger: getting to grips with designing: distributing: and tracking your very own interactive publications. You will also see high-quality examples of PageTiger content to inspire you.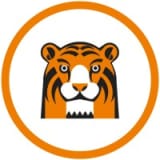 PageTiger
PageTiger is a leading innovator in delivering interactive employee engagement, providing a simple to use solution that makes digital learning more effective, consistent and compliant.

The PageTiger software is used for creating, distributing and tracking digital documents. Allowing training assets to be brought to life through tests, surveys, assessments, imagery and video – making the learning journey become interactive and engaging, whilst being created to the highest standard and fully on-brand. Whether you are crafting a single piece of content or an entire training programme, PageTiger provides a simple solution that makes digital creation, sharing and reporting more effective.
Get industry-related content straight to your inbox
Thank you for subscribing