About the CPD course
Finding time for CPD can be a challenge, particularly when you work in the fast-paced arena of paramedic practice. Whether you're out on the road or behind a desk, we know that time is short. That's why we created the ParaPass app. This easy-to-use digital platform is packed with CPD for every learning style including case studies, articles, videos and quizzes on a variety of conditions, presentations and key skills you may encounter in your practice.
Winner of the 2021 Stationer's Award for Customer Experience, the ParaPass app, like all of our products, is driven by our customers. Our aim is to produce the best educational resources for your study, practice and continuing development, enabling you to be fulfilled and informed clinicians and helping you to deliver the best patient care possible.
CPD Provider
Class Professional Publishing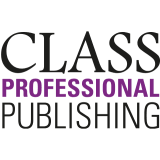 Class Professional Publishing
Our mission is to make our users more successful, more fulfilled, more informed, so that you can advance your career more effectively, do your jobs more productively, and achieve your life goals most efficiently. We do this by aiming to provide you with the best educational resources while you are studying, the best support tools for your practice, a range of continuing education materials to develop your career, specialist learning aids for your special interests and advanced skills training.
Get industry-related content straight to your inbox
Thank you for subscribing