About the CPD course
Peer coaching is a collaborative; developmental process enabling organisational leaders and managers to address shared challenges and development priorities. Like formal professional coaching; it is bound by the principle of; Confidentiality; Voluntary participation; A basis of trust and mutual respect. Each coach plays three basic roles for the other; Thinking partner; Objective support; Here to help you be accountable. As one of the most immediate and accessible forms of coaching; the peer to peer approach can be a springboard for managers to use coaching more frequently and effectively in their teams.
CPD Provider
Passe-Partout Consulting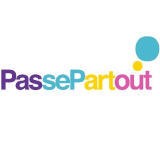 Passe-Partout Consulting
Passe-Partout is the South East's leading management and leadership consultancy. Since 1998 we have combined rich experience in the field with the fantastic insights continually coming through from research in neuroscience and behaviour. Our programmes equip people with the insight, confidence and technical ability to achieve in challenging contexts. We call this breakthrough learning, and all our services are designed around helping individuals, teams and organisations achieve their own breakthrough.
More CPD courses by Passe-Partout Consulting
Passe-Partout Consulting
Strengths coaching is a development intervention proven to build confidence and empowerment in indiv...
Passe-Partout Consulting
Management Fundamentals has been designed to help new and aspiring managers to develop; consolidate...
Get industry-related content straight to your inbox
Thank you for subscribing