CPD Courses
Compreensão das Bases Teóricas Para desenvolvimento da Ferramenta EXTENDED DISC - C84
Online Course • PetroShore Compliance Business School
About the CPD course
Nesta formação aprenderemos como modelo do disk extended pode nos ajudar a identificar as principais tendências comportamentais de colaboradores e a suas necessidades e aspectos de liderança. Também contará com a oportunidade de solicitar a realização do seu perfil pessoal de personalidade diretamente com os nossos especialistas.
CPD Provider
PetroShore Compliance Business School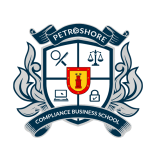 PetroShore Compliance Business School
PCBSCampus is a subscription elearning platform serving to professionals and companies with more than 28 training categories and delivering 70 different elearning training courses each month. Our training is focused to develop professional skills and enhance the acknowledgment of human capital in all levels of the organization for public and private sectors.
Get industry-related content straight to your inbox
Thank you for subscribing