About the CPD course
This is a one-day advanced course that covers the muscular anatomy of the middle face; lower face; trapezius and calves; presenting complaints; clinical assessment; product reconstitution; injection strategy and techniques; complications and management. The training will be a combination of theory and practical teaching.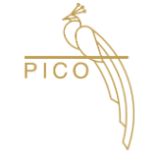 Pico London
Our clinics were built upon the dream of providing superior, aesthetic medicine in a comfortable and relaxed environment. Pico wanted customers to be at the heart of its entire process and customer service is therefore at the centre of our entire ethos. Whilst our clinics are beautiful and are designed to offer the best experiences, it's our staff that truly make the difference. Our team will guide you through each step of the journey, helping you to achieve your beauty goals and ensuring the process is personalised to suit you and your goals. At the end of the journey, we want you to be happy with your results, to feel an increased sense of self-confidence and well-being and to have felt assisted in the journey there.
Get industry-related content straight to your inbox