About the CPD course
Age and Anti-Ageism is a 90-minute online training for up to 30 attendees that can be tailored to your organisation. It will provide participants with: The ability to define ageism. A greater understanding of how ageism affects the individual and others around them. An action plan to create a more age-inclusive workplace. Policies and processes about ageism that everyone at work can refer to ensure that change takes place.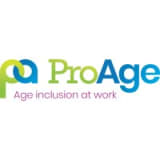 ProAge
ProAge is a UK charity whose mission is to equip managers and leaders in organisations with age-inclusion intelligence, both insights and practical how to's. Enabling a multi-generational workplace and age-inclusive culture where all generations, everyone, whatever their age, feel valued and contribute. Working together successfully, helping to drive the organisation's performance forward.
Get industry-related content straight to your inbox
Thank you for subscribing