CPD Courses
Introduction to Therapeutic and Reflective Writing
Online Course • Professional Writing Academy
About the CPD course
This well-being centred course is designed for anyone looking to develop their understanding and skills in therapeutic and reflective writing for personal development and/or for use in their professional practice. Run by our expert Tutors Ann Taylor and Victoria Field; it will explore your relationship with various forms of creative and expressive writing using techniques including journaling; metaphor and biblio-poetry therapy enhancing your toolbox for self-care. This is ideal for those wishing to use writing with clients in a therapeutic setting.
CPD Provider
Professional Writing Academy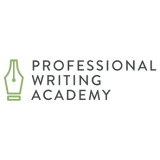 Professional Writing Academy
Our online writing courses are designed to help you develop your ideas, boost your creativity and take a professional approach to your writing. They are not MOOCs or video lectures; the focus is on practical learning in small groups guided by an expert tutor. Whether you are an individual or an organisation, our unique learning platform, specialist educators, learning designers and practitioner-tutors will ensure you have a really effective and fun experience in small groups with dedicated tutors within a warm and supportive community.
More CPD courses by Professional Writing Academy
Professional Writing Academy
This practical online course is for writers; academics and counsellors who want to gain a range of w...
Get industry-related content straight to your inbox
Thank you for subscribing