About the CPD course
Our seminar will be split into 2 main sections; we will look at the current HSE legislation on the subject of the potential for harm from Noise at Work regulations; We will also provide an overview of the EU Directives and UK regulations. Finally we will look at the instrumentation and how you can measure and assess the levels of noise and what you might be able to do about it in terms of controlling exposure in your workplace.
CPD Provider
Pulsar Instruments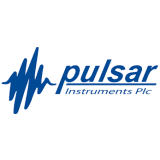 Pulsar Instruments
As noise measurement experts, Pulsar Instruments has been helping companies around the world meet their legal requirements for safeguarding their employees' hearing for over 50 years by providing affordable, robust, accurate and easy to use noise measurement devices.
Get industry-related content straight to your inbox
Thank you for subscribing