About the CPD course
Occupational Health & Safety Manager Training – the online course provides in-depth knowledge and understanding vital for managing occupational health and safety of employees in all important areas of a workplace or industry; and also gain knowledge and understanding of all key areas where health; safety; and well-being of employees/workers is always a matter of concern.
CPD Provider
Punyam Academy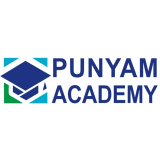 Punyam Academy
Punyam Academy Pvt Ltd is a certified training provider company, which offers various ISO Training Courses and conducts webinars for online certification as well as classroom training. We are a leading name in E-learning, training and certification on ISO standards and all other types of management system standards. We are an associate company of Global Manager Group, industry leader in the global market for selling online ISO documentation kits as well as ISO system awareness and auditor training kits. With a presence in more than 36 countries, we have a large client base of more than 2700 multi-sector, internationally-certified companies.
Get industry-related content straight to your inbox
Thank you for subscribing