About the CPD course
This presentation from Pure Vista will cover what glass balustrade is; why force loadings are so important and what substrates are safe for installations. You will also learn the key benefits to frameless glass balustrades and where they can be installed. Domestic; commercial; and anti-terror products will be introduced to you; as well as fire rated balustrade; which can be used over 11m high. Building regulations; product testing and results for this frameless glass balustrade system will all be included. This can be provided as a presentation in person or via teams; you can also watch the pre-recorded presentation.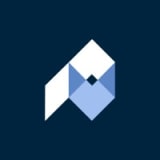 Pure Vista
Pure Vista is a highly successful family owned company that has been manufacturing and supplying high quality balustrade systems to clients all over the world for more than thirteen years. Our innovative products fill a gap in the marketplace to meet the needs of modern architecture and health and safety legislation, in a beautiful and unobtrusive way. We take great pride in bringing the latest glass railing systems to you, competitively priced with unparalleled technical support and the personal service you would expect from a reputable family business.
More CPD courses by Pure Vista
Pure Vista
Learn about Protect Duty (Martyn's Law) and how anti-terror glass balustrades enhance safety without...
Get industry-related content straight to your inbox
Thank you for subscribing