About the CPD course
This course is perfect for those who are looking to build knowledge in identification; handling and verification of digital information and the legislation around it; within the police; law enforcement; government agencies and charity sector. III is a powerful tool against crime; however; the collection of internet data and information is heavily regulated. Improper use of the internet for investigative purposes can put an investigator and their employer at physical; financial and legal risk. Therefore; it is vital that legal and ethical standards are followed when conducting investigative activity online. Learn how in this course.
CPD Provider
Red Snapper Learning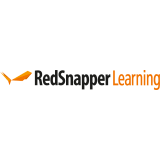 Red Snapper Learning
Red Snapper Learning, part of the Red Snapper Group is a market leading provider of education and training services to the law enforcement, wider crime prevention and offender management work communities. We have supplied a wide range of courses to over 1000 organisations across the UK and internationally. These include but are not limited to police forces, local authorities, housing providers and central government agencies such as MOD, MOJ, Home Office and DEFRA.
Get industry-related content straight to your inbox