About the CPD course
This webinar takes a look at Sasines-Land Register dual registrations. It aims to help you to better understand how RoS deals with the main types of applications affected by the Title Conditions (Scotland) Act 200 and avoid rejections.
CPD Provider
Registers of Scotland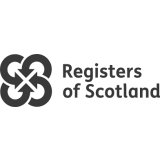 Registers of Scotland
We are the government department responsible for public registers of land, property and other legal documents. Our organisation has its roots in seventeenth century Edinburgh when the General Register of Sasines, the world's oldest national land register, began to record ownership officially for the first time. We now look after 20 public registers, among them the Land Register of Scotland, the Crofting Register, the Scottish Landlord Register and the Register of Community Interests in Land.
Get industry-related content straight to your inbox
Thank you for subscribing