About the CPD course
The Sasine register is the oldest national public land register in the world and one of the trickiest to navigate according to our customers. How much do you know about it? Do you want to know more? Join us and find out all the essentials for searching the Sasines successfully.
CPD Provider
Registers of Scotland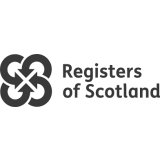 Registers of Scotland
We are the government department responsible for public registers of land, property and other legal documents. Our organisation has its roots in seventeenth century Edinburgh when the General Register of Sasines, the world's oldest national land register, began to record ownership officially for the first time. We now look after 20 public registers, among them the Land Register of Scotland, the Crofting Register, the Scottish Landlord Register and the Register of Community Interests in Land.
Get industry-related content straight to your inbox
Thank you for subscribing