About the CPD course
Delay is an inevitable issue in the construction industry; and a thorough understanding of the legal principles governing critical path analysis; causation and mitigation is essential for both avoiding disputes and effectively managing them when they arise. The key points you will learn from this course are: What is progressing the works "regularly and diligently"? How can I make a Loss & Expense claim? How can I challenge an unfair extension of time decision?
CPD Provider
Ridgemont Legal Services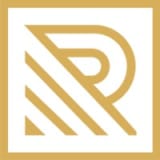 Ridgemont Legal Services
Ridgemont is an established, boutique law firm with offices in central London and Bristol that specialises in construction and real estate law. We solve construction and real estate legal issues for investors, landlords, developers, main contractors and sub-contractors, providing pragmatic advice for a fair price. Our experienced, expert lawyers take ownership of your legal issues, providing you with clarity and a way forward. But we do more than just provide you with legal advice. We are constantly finding ways to reduce your legal budget and our entire team regularly hold "what else" meetings, to identify new ways for us to help you grow your business.
Get industry-related content straight to your inbox
Thank you for subscribing