About the CPD course
Participants will learn how to safely and compassionately support colleagues until professional support is provided. We also explore some common myths related to suicide: and the key components of a compassionate: sensitive conversation which can save a life.
CPD Provider
Retail Trust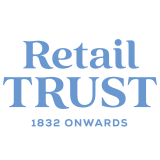 Retail Trust
From 1832 onwards, the Retail Trust has been caring for and protecting the lives of people working in retail. We believe the health of our colleagues is the foundation they need to flourish in both work and life, creating a more sustainable and successful future for retail. Our training helps to ensure that you and your colleagues have the tools to help create happier and healthier workplaces.
More CPD courses by Retail Trust
Retail Trust
This course explores why domestic abuse is everyone's business and the unique challenges the retail...
Retail Trust
This course will help managers and people leaders explore how to respond to current wellbeing themes...
Get industry-related content straight to your inbox