About the CPD course
In this presentation; you will learn the importance of controlling site hazards; such as dust; noise and fume; as well as the value of environmental monitoring and effective heating. We will discuss the legal requirements of hazard control; as well as our ethical obligation to protect site operatives. The innovative Capture; Contain; Control "3Cs®" methodology will be introduced and its application shown; avoiding the "one size fits all"; box ticking approach. We will also look at hazard control through ventilation and the effective drying triangle. Examples of compliant hazard control solutions based on current best practice will also be explored.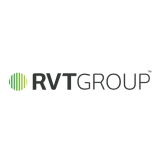 RVT Group
RVT Group are not your average hire company, we work with you to understand the full scope of your activities on site before recommending a fully compliant health hazard control solution. We actively support all sectors of construction, rail, utilities and industry with expert advice, CPD presentations, and specific training relating to temporary environmental control on site. RVT are well known for protecting people, but we are also passionate about protecting the environment, and it is our vision to achieve a world where the impact of site work on life, health and the environment is effectively zero.
Get industry-related content straight to your inbox
Thank you for subscribing