CPD Courses
The Safespace: Challenging Behaviours; Sensory Processing and Sleep Disorders
Seminar • Safespaces
About the CPD course
This seminar focuses on the Safespace multi-purpose room designed for users with complex needs. We will provide a detailed product demonstration covering the key features and explain how the product can be fully customised to meet the needs of the user. We'll explore the key benefits focusing on improving sleep; behaviour self-management and how sensory needs can be met through the use of a Safespace. A series of case studies will also be presented showing how current users report life-changing results for both the user and their families/carers.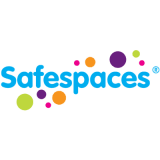 Safespaces
Safespaces equipment is designed for adults & children with complex needs, including autism, epilepsy & challenging behaviours. Our customised safe rooms, high sided and hi lo beds are used at home, in schools, hospitals and respite centres across the UK and worldwide.
More CPD courses by Safespaces
Safespaces
This seminar is an ideal introduction to Safespaces and our products. We will provide an overview of...
Safespaces
This seminar will explore how a Safepace can be used as a tool to reduce restrictive interventions a...
Safespaces
This seminar provides an overview of the Safespace multi-purpose safe room and how it can be used ef...
Get industry-related content straight to your inbox