About the CPD course
With our online Abrasive Wheels Training we aim to ensure that employees understand the fundamentals of reducing risk and practicing safe use of Abrasive Wheels in the workplace.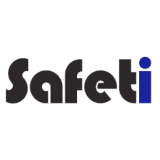 Safeti
The 'Safeti' brand was born from the desire to make Health, Safety & Environmental good practice available to all. We continue to be committed to this objective. The blue 'i' in Safeti represents both the sharing of valuable information & knowledge, our key cultural value of integrity and the geographical focus of our work across Ireland and the UK. Our aim is to support Client's on their business improvement journey whilst positively contributing to the health and productivity of the workforce.
Get industry-related content straight to your inbox
Thank you for subscribing