About the CPD course
Money laundering is the generic term used to describe the process by which criminals disguise the original ownership and control of the proceeds of criminal conduct by making such proceeds appear to have derived from a legitimate source. All organisations must comply with the Money Laundering; Terrorist Financing and Transfer of Funds Regulations. Money Laundering Regulations are designed to protect the financial system; as well as preventing and detecting crime.
CPD Provider
The Access Group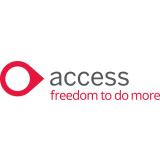 The Access Group
The Access Group is a leading provider of business management software to mid-sized UK and Asia Pacific organisations. It helps more than 47,000 customers across commercial and not-for-profit sectors become more productive and efficient.
Get industry-related content straight to your inbox