About the CPD course
Computer crime is a very real threat that needs to be addressed; which is why computer security is increasingly important to ensure the best protection. Simple human error and a lack of security awareness are often the root causes of computer security breaches in the workplace. This module provides guidance for employees to maintain security when using the computers in the workplace.
CPD Provider
The Access Group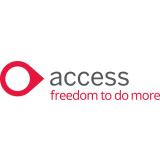 The Access Group
The Access Group is a leading provider of business management software to mid-sized UK and Asia Pacific organisations. It helps more than 47,000 customers across commercial and not-for-profit sectors become more productive and efficient.
Get industry-related content straight to your inbox