About the CPD course
The Criminal Finances Act 2017 makes organisations and partnerships criminally liable if they fail to prevent tax evasion by either a member of their staff or an external agent; even where the organisation was not involved in the act or was unaware of it. Tax evasion is an illegal practice where a person; organisation or corporation intentionally avoids paying true tax liability. Tax evasion applies to both the illegal non-payment; as well as the illegal underpayment of taxes.
CPD Provider
The Access Group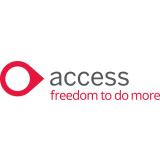 The Access Group
The Access Group is a leading provider of business management software to mid-sized UK and Asia Pacific organisations. It helps more than 47,000 customers across commercial and not-for-profit sectors become more productive and efficient.
Get industry-related content straight to your inbox