About the CPD course
Many people don't take any further driving courses once their test has been passed. Many employees are now expected to drive as part of their job or drive themselves to work every day. Therefore it's important that all employees are aware of the risks and hazards that come with driving.
CPD Provider
The Access Group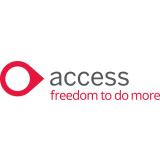 The Access Group
The Access Group is a leading provider of business management software to mid-sized UK and Asia Pacific organisations. It helps more than 47,000 customers across commercial and not-for-profit sectors become more productive and efficient.
Get industry-related content straight to your inbox