About the CPD course
Many people don't take any further driving courses once their test has been passed. A number of employees are now expected to drive as part of their job. This driving safety course follows a journey between two colleagues in a comic book strip effect. This course will make the learner appreciate the benefits of preparing for their journey ensuring the vehicle is checked regularly and how using a common sense approach along the journey will help them reach their destination safely.
CPD Provider
The Access Group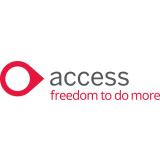 The Access Group
The Access Group is a leading provider of business management software to mid-sized UK and Asia Pacific organisations. It helps more than 47,000 customers across commercial and not-for-profit sectors become more productive and efficient.
Get industry-related content straight to your inbox