About the CPD course
There are as many as 21 million people in forced labour around the world which is estimated to generate a profit of ?120 billion per annum. Organisations can be implicated in modern slavery both directly and indirectly in a variety of ways such as in their own operations; through their global supply chains and through their involvement with business partners.
CPD Provider
The Access Group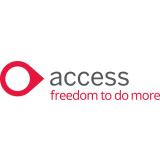 The Access Group
The Access Group is a leading provider of business management software to mid-sized UK and Asia Pacific organisations. It helps more than 47,000 customers across commercial and not-for-profit sectors become more productive and efficient.
Get industry-related content straight to your inbox