About the CPD course
Scan; Listen; Understand. How to implement the use of a ReaderPen Secure in a secure setting. The ReaderPen Secure is a text to speech; hand- held reading device that is widely used by dyslexic individuals and those with reading difficulties to gain access to paper-based reading materials. This training is specific to secure settings and has been designed for HMPPS but it would be helpful for those implementing reading support in probation services; youth offending and secure hospitals.
CPD Provider
Scanning Pens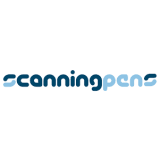 Scanning Pens
Scanning Pens is an award-winning portable assistive technology company based in the UK, founded in 2003 by two enthusiastic tech lovers - Toby Sutton and Jack Churchill. People in the workplace, education or public sector thrive and feel included among their peers by using highly advanced text-to-speech technology from our collection of reading tools.
Get industry-related content straight to your inbox
Thank you for subscribing