About the CPD course
In our challenging world; how effective are your standard ways of presenting and planning? How easy is it to share complex ideas and collaborate to solve problems? Do you need livelier ways to inspire energy and imagination in people weary of words on screens? Scriberia is a world-leading visual storyteller. We know just how effective a simple picture can be in cutting through confusion; uncertainty and disengagement. So we've created this 2-hour live and interactive workshop to help non-artists start using drawing to explain; tell stories and deliver the message faster and with more impact than words alone can achieve.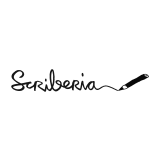 Scriberia
We founded Scriberia, more than a decade ago, with the aim of creating pictures that worked hard for our clients. Every piece of work that has left our studio has had an important job to do. And we like to think of all of them, out there in the world, helping people get things done. We love making works of art, but making art that really works is what we're all about. Scriberia believes in the power of pictures to communicate ideas, tell stories and describe processes. Based in London, United Kingdom.
More CPD courses by Scriberia
Scriberia
Gain visual techniques to untangle your thinking and communicate with impact. Discover the principle...
Get industry-related content straight to your inbox
Thank you for subscribing